Hoopla Necklace, labradorite beadsm handmade chain, 18in L. Can be worn as choker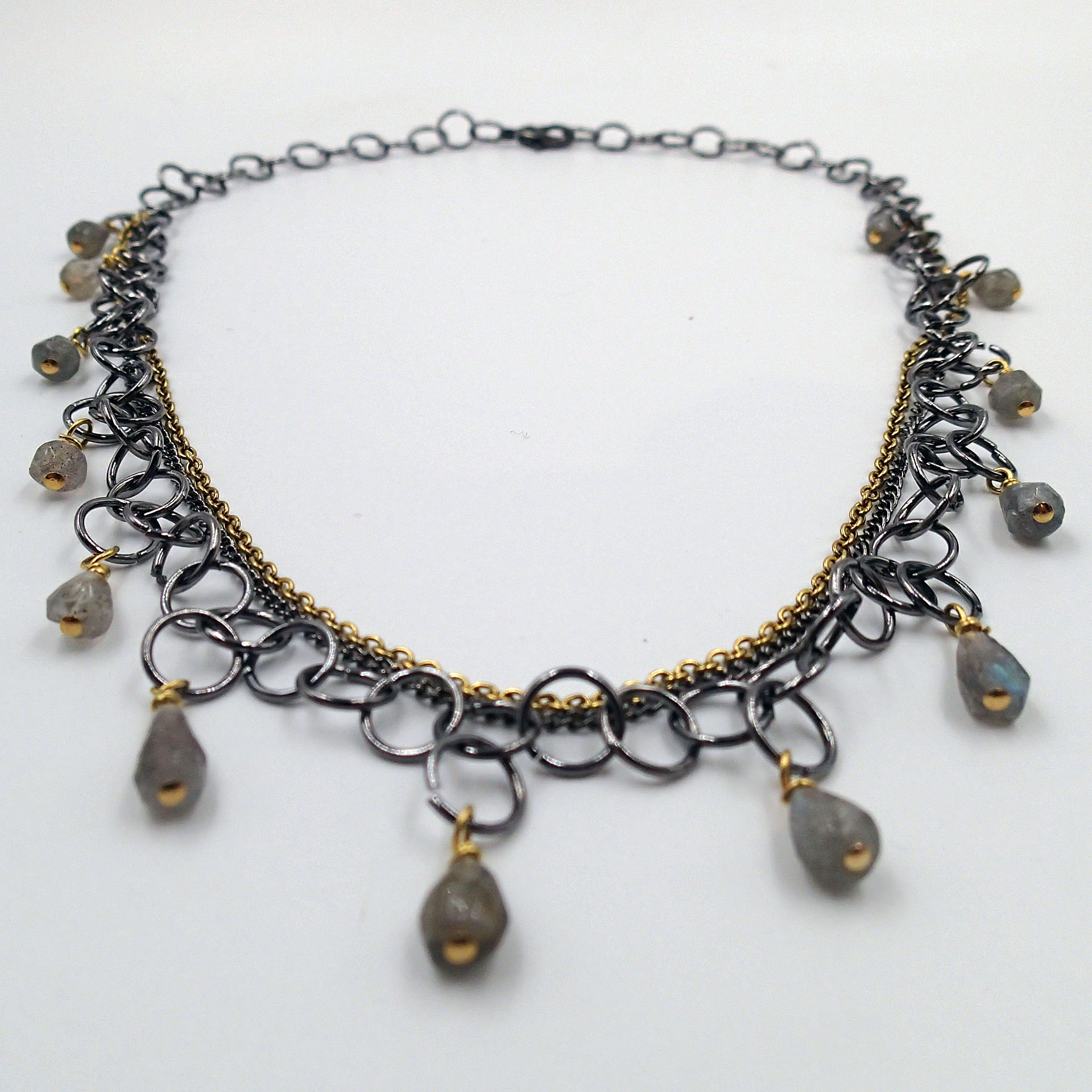 Lauren Mullaney's pieces are unique, handmade and custom-designed jewelry featuring various sizes and styles of chain, silk and cotton threadwork, leather cord, pearls, quartz, Swarovski crystals, gold & silver beads, and other mixed media. All pieces are hand-crafted by Lauren Mullaney using a variety of techniques including wire-wrapping, braiding, crocheting, weaving and chain-making. Many are one of a kind colorways and/or designs in a constant effort to develop unique multilayer pieces with variations in depth and texture.
All products are handmade using nickel-free silver, gold and gunmetal plated brass chains. All threadwork is handwaxed before weaving for added durability.
Essex Summer Arts Festival
June 17-18, 2017
12 Main St. Essex, CT
FREE