Fall 2018 After School Art Program



Spectrum Gallery
61 Main Street, Centerbrook CT 06409
Call 860-663-5593 for the waiting list as we plan new dates!

Creating Art from Poetry Classes for Ages 7-9
Discover how to make visual representations of poems with artist Megan Shaughnessy. Poetry has the ability to tell stories and generate images in our minds. This class helps put these images on paper by focusing on how to interpret a poem through the visual arts. Children use the elements of design (lines, color, shape, patterns, texture) to create images that respond to poems with emotion and energy. They also discuss how creating a visual representation deepens their understanding of poems and how individual interpretations of poetry differ by comparing and contrasting their classmates' responses. No experience necessary.
Cost: $90 for 5 classes; Members save $9

Cell Phone Photography Classes for Ages 9-12
Discover photography with artist and photographer Megan Shaughnessy – helping to unlock creativity, visual thinking, imagination, and self-esteem. This class focuses on the basics of photography utilizing the cell phone to learn the essentials of composition, subject matter, lighting, decision making, and experimentation. In addition, students learn how to work together as a team exploring the stories visual images can portray. Children will also be provided a list of creative fun apps for their phones along with a list of books to expand their photo creativity and knowledge outside the class. No experience necessary, just bring a cell phone, pencil and notebook and your imagination!
Cost: $110 for 5 classes; Members save $11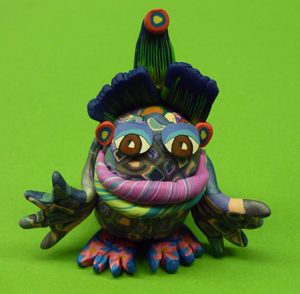 Introduction to Polymer Clay Classes for Ages 7-9
Young sculptors learn to roll, flatten, wrap and then slice this colorful oven baked clay to reveal amazing designs like checker boards, flowers and stripes. Then children take their slices and cover anything they choose from our collection of objects including frames, jars, boxes, utensils, switch plates and pens, or they can make a creature like a frog or owl! They'll be amazed what can do with this flexible clay medium!
Cost: $100 includes all materials for 5 classes; Members save $5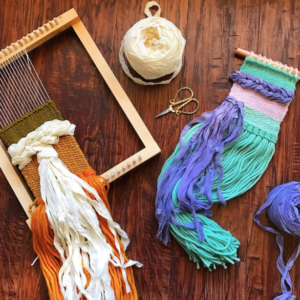 Weaving World Classes for Ages 9-12
Weaving is distilled down into its most basic elements in this class. Children learn and find satisfaction in the tactile, repetitive nature of "over, under, over, under." With a no-fuss portable loom and scraps of bright cloth and yarn, boys and girls can create wall hangings, rugs, hair ornaments, or other fun and colorful textile products. Students can learn and be inspired in this class accompanied by the music of nature sounds. All materials included.
Cost: $120 including all materials; Members save $12