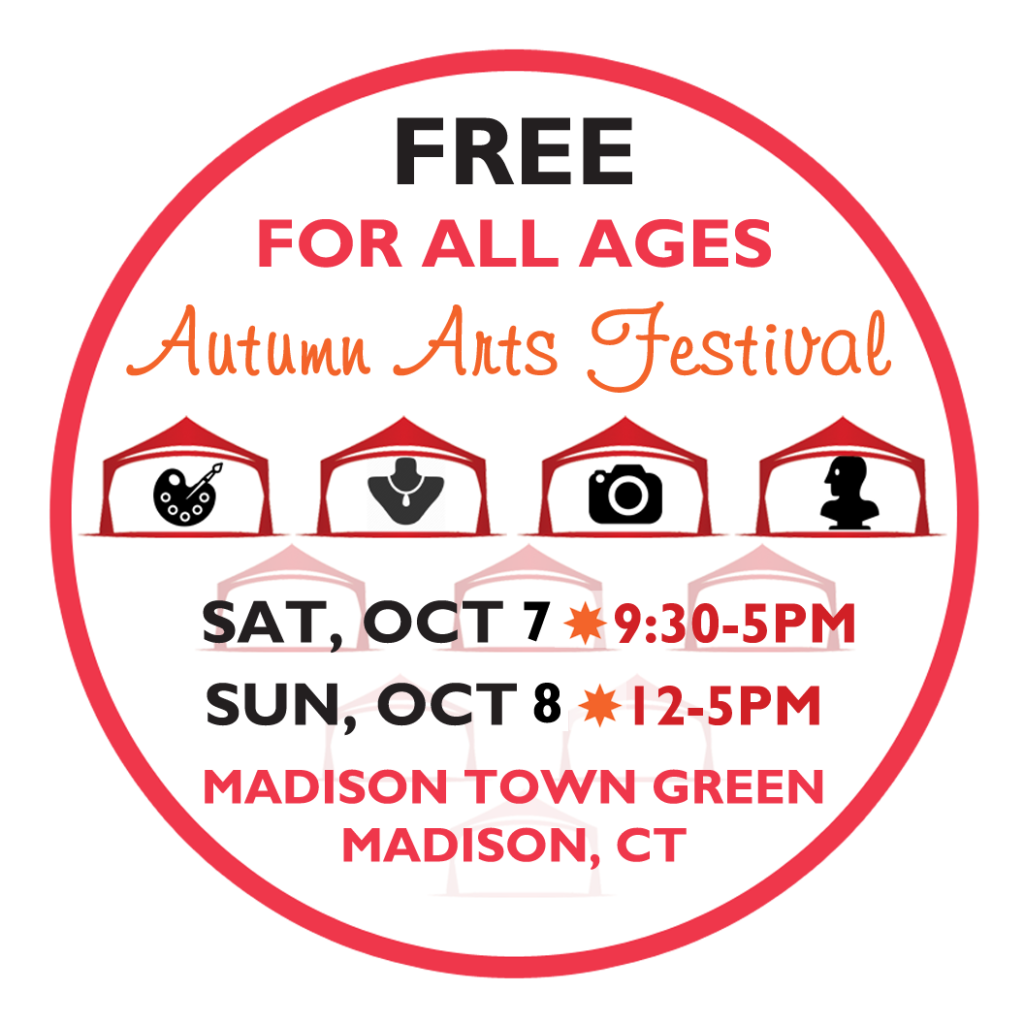 2017 Autumn Arts Festival
Madison Town Green, Madison, CT
Boston Post Road at Copse Road
Saturday, October 7 (9:30-5pm)
Live music by Ashni Davé
Sunday, October 8 (12-5pm)
Live music by The Caraher Brothers Jazz Duo
The non-profit Spectrum Art Gallery and Arts Center Killingworth hosts the Annual Autumn Arts Festival! The free festival presents award-winning artists and fine artisans from Connecticut and tri-state area. Located on the Madison Connecticut Town Green the Festival includes representational and abstract painters working in oil, acrylic and pastel, as well as, photographers, potters, glass artisans and jewelry designers. Artisans exhibiting are those working with mixed media collage, wood, glass, fabric, silver and more.

At the festival, guests can enjoy live music from Ashni Davé (Saturday) and The Caraher Brothers Jazz Duo (Sunday).
Listen to Ashni Davé here:
Listen to The Caraher Brothers Jazz Duo here: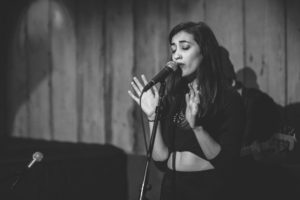 Ashni Davé is a singer and songwriter. She is inspired by how individuals learn to build relationships to the self, to others, and to communities. The trials and errors of pain's precipitations: reactions, responses, and lessons in healing guide her work. When we are hurt, how do we respond? With anger? Anxiety? Compassion? How sweet is the joy in connection! With soulful melodies, powerful lyrics and rhythmic current, heavy with jazz and R&B influence, she gracefully envelops listeners in a reflective, cathartic dimension.
Her relationship with the stage began at age 7, with classical North Indian dance, Kathak; the sound and movement remain an inspiration. As the child of Indian immigrant parents, she grew up listening to her father's records and her mother's voice. Weekends began with music from Amjad Ali Khan, Zakir Hussain, and old-school Bollywood. When she wasn't dancing, Ashni studied western classical piano and began discovering the incredible voices of jazz and soul – Ella Fitzgerald, Ray Charles, Billie Holiday – in contrast and equal reverence to the new artists of R&B, hip hop and soul.
She is currently teaching, creating and performing in New York City. Her performance credits include Rockwood Music Hall, Music Hall of Williamsburg, The Greene Space, Rough Trade, and more. Her music has been featured on Spotify's Women of Jazz playlist, Bitch Media's Podcast: Growing Up Immigrant, and the acclaimed, Emmy-Nominated web series Brown Girls.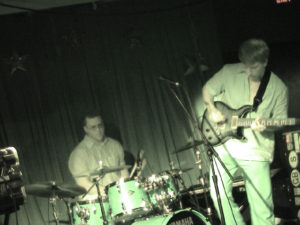 Paul and Justin Caraher have played concerts and festivals throughout the northeast and beyond along with sharing the stage with such jazz luminaries as: Billy Hart, Greg Abate, Charlie Hunter, and George Porter. Some of the festivals they have played include the Discover Festival in VT, the Equifunk Festival in PA, and the Capitol Arts Jazz Festival in RI. They released a self-titled cd in the 2000s featuring tunes by jazz greats, Chick Corea, Al Di Meola, etc. along with several original compositions. In addition to performing in their own jazz group, they have performed with the Criss Cross Orchestra who played concerts at venues including the Institute of Contemporary Art in Boston, MA and the International Festival of Arts and Ideas in New Haven, CT. Recently the brothers performed in Newport during their jazz festival and also the Art on Groton Bank in Groton, CT. Growing up in Nashville, Paul studied with guitarist, Nick Nixon, and received encouragement from Nick's good friend and bassist for Jimi Hendrix, Billy Cox. In addition to drums, Justin also plays guitar and studied drums and percussion with Lalo Davila.
This exciting, annual event also includes a six-week group gallery show at the Spectrum Gallery and Store of select pieces by participating Festival artists from September 22-November 5, 2017.
Spectrum is located at 61 Main Street, Centerbrook, CT and is open Wednesday-Saturday (12-6pm) and Sunday (12-5pm). For more information call (860) 767-0742.