Schedule of Art Instruction at Spectrum Gallery | Schedule of Art Instruction at Arts Center Killingworth
Beginner Oil Studio
Description: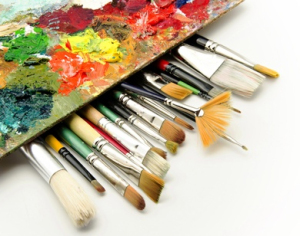 Saturdays: January 27; Feb. 3, 10, 24; March 3
Makeup Date if Needed: March 10
12:30-3:00pm
$140 for 5 Classes; Members save $14
Understanding oil painting includes preparation of the canvas and methods of painting application. Use and care of brushes and painting tools, pallet knife, spatula sponges etc.  Working with the color wheel spectrum, preparing the pallet, thinning oil paints, colorizing, creating secondary and tricery colors, working with underlining color and mixing acrylics with oil painting. Light and shadow is studied as well as how to create warm and cool colors as seen in water, ocean, sky, sun sets, rocks, leaves, trees and clouds.  Displays are setup with props.  Material list available.
Teaching Artist Edward Rosado studied commercial art and graphic design at the School of Visual Arts in Manhattan. He worked at Hartfield & Zody's Retail Dept. Stores and was hired as Art Director at Garwood Mills in Atlantic City, New Jersey. Moving to New Britain, CT he was Art Director at The D&L Dept. Stores of New Britain. Mr. Rosado has been a teaching artist for the Arts Center Killingworth and Spectrum Art Gallery for the past 3 years.
Event Registration and Ticketing Powered by Event Espresso