Schedule of Art Instruction at Spectrum Gallery | Schedule of Art Instruction at Arts Center Killingworth
Basic Anatomy Drawing Classes
Description: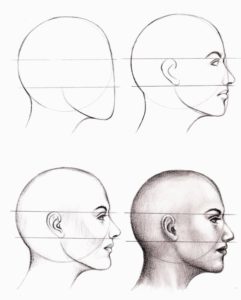 New Dates: Saturdays, May 13, 20; June 3, 10, 17. Makeup June 24
Time: 12:30-2:30
Fee: $130, Members save $13
Drawing One or equivalent is a prerequisite for the Basic Anatomy Class.
This class covers the study of hands, arms, legs, head and facial composition focusing on the nose mouth, eyes and ears.. Studying the human torso and limbs will also be introduced. Handouts are provided at every class. Wear casual clothing since we will be using charcoal. Material list provided or materials can be purchased in class from the instructor.
Teaching Artist Edward Rosado studied commercial art and graphic design at the School of Visual Arts in Manhattan. He worked at Hartfield & Zody's Retail Dept. Stores and was hired as Art Director at Garwood Mills in Atlantic City, New Jersey. Moving to New Britain, CT he was Art Director at The D&L Dept. Stores of New Britain. Mr. Rosado has been a teaching artist for the Arts Center Killingworth and Spectrum Art Gallery for the past 3 years.
Event Registration and Ticketing Powered by Event Espresso