Schedule of Art Instruction at Spectrum Gallery | Schedule of Art Instruction at Arts Center Killingworth
Advanced Beginner Oil Classes
Description: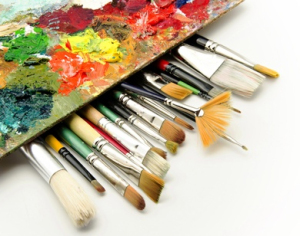 Winter Session: Wednesdays, March 8, 15, 22, 29; April 5. Makeup: April 19
12:30-2:30pm
$160 for 5 Classes; Members save $16
Preparing and stretching the canvas, applying gesso procedures, combining colors, shadows and shading, working with the color wheel, blending hues with primary, secondary and tertiary colors intensity and values. Working with assorted brushes and the pallet knife to develop a variety of strokes. Color composition, lighting techniques, and working with primer and under coating. Painting is done from still life, static displays and Studio props. Provide your own art supplies. List of supplies similar to Beginner Oil Class. Material list available.
Teaching Artist Edward Rosado studied commercial art and graphic design at the School of Visual Arts in Manhattan. He worked at Hartfield & Zody's Retail Dept. Stores and was hired as Art Director at Garwood Mills in Atlantic City, New Jersey. Moving to New Britain, CT he was Art Director at The D&L Dept. Stores of New Britain. Mr. Rosado has been a teaching artist for the Arts Center Killingworth and Spectrum Art Gallery for the past 3 years.
Event Registration and Ticketing Powered by Event Espresso